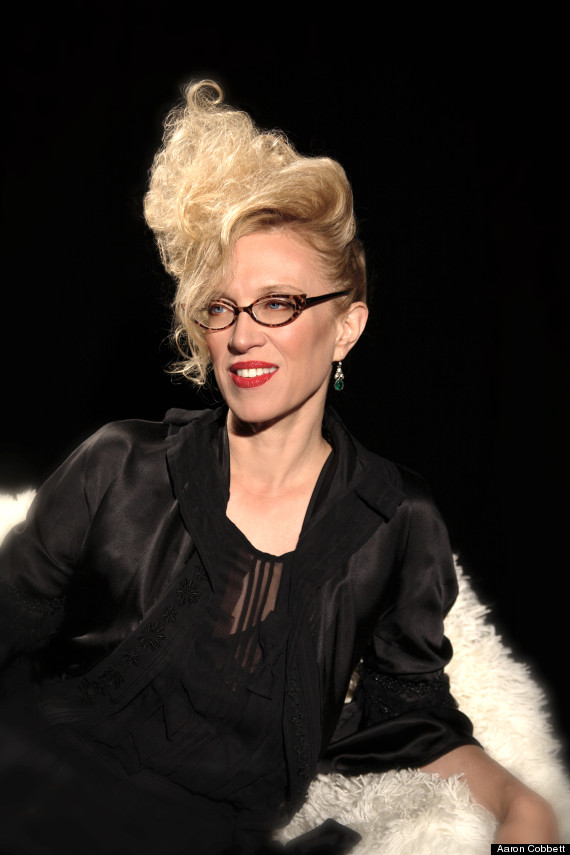 Empowered By You founder Renata M. Black is deeply committed to the cause of female empowerment. So in addition to operating a social enterprise that benefits  underprivileged women around the world, she launched the unique Paradigm Shifters initiative on Huffington Post, a series of interviews with a prominent women that provides insight and inspiration about empowerment, self-sufficiency, and perseverance.
In her most recent article in the series, Renata interviews Valerie Steel, the director and chief curator at The Museum at the Fashion Institute of Technology and founder and editor in chief of Fashion Theory: The Journal of Dress, Body and Culture.  She has curated over 20 exhibitions – such as Shoe Obsession, Daphne Guinness, Gothic: Dark Glamour and Love & War: The Weaponized Woman – and has authored and co-authored over a dozen books about the history of fashion.
Throughout the insightful interview, Renata and Valerie explore the intersection of fashion with female empowerment, namely the use of women's fashion as a tool to shift paradigms and positively impact the world. Here's a key excerpt that resonates strongly with Empowered By You's mission.
Did you want people to see lingerie in a different light?

Well I guess I don't believe that the meaning of any item of clothing lies within the clothing itself. I think that meaning is something that we construct and that we constantly reconstruct. For example, the idea that a corset is automatically an oppressive garment used by a male-dominated society to oppress women and make them unhealthy and weaker is too simplified. Women wore corsets for more that 400 years because they saw some value in the corset for themselves. It's like Marx said, "Men make their own history, but they do not make it just as they please." Women wore corsets because it gave them a more youthful feminine figure, it was a sign of respectability and high social status. Women had a variety of reasons. When women gave up corsets, in a way they didn't really give it up so much as internalize the corsets through diet and exercise to try and continue to idealize the body. They just did it in different ways. So lingerie is not just an erotic enticement to men but it can also have significance that varies from woman to woman and changes over time to the wearer herself.

For many years underwear's primary purpose was to keep clothes from getting dirty from the body because you could wash the underwear but you couldn't really wash clothes, you didn't have dry cleaning. You had velvet and silk clothes and elaborate embroidery, so your underwear was protecting the clothes from the body. Later on, as clothing became more revealing, underwear started to serve new purposes and no longer could function to pad you out so much or push the fat around. It became the layer that's underneath the garment between you and the world. And it's become much more minimal as clothing has become much more minimal, which doesn't mean it can't also have a variety of intimate meanings for the woman or the man who wears them.
The use of fashion to empower women and promote positive social changes is at the core of Empowered By You. Not only does our extensive line of high-quality Designer Lingerie empower the modern and independent women that wear it, but EBY directs 20% of profits from sales to the Seven Bar Foundation, an organization that helps underprivileged women climb out of poverty on their own terms through microfinance loans.
To learn more about the Empowered By You Cause, visit our website or email us at connect@empoweredbyyou.com.